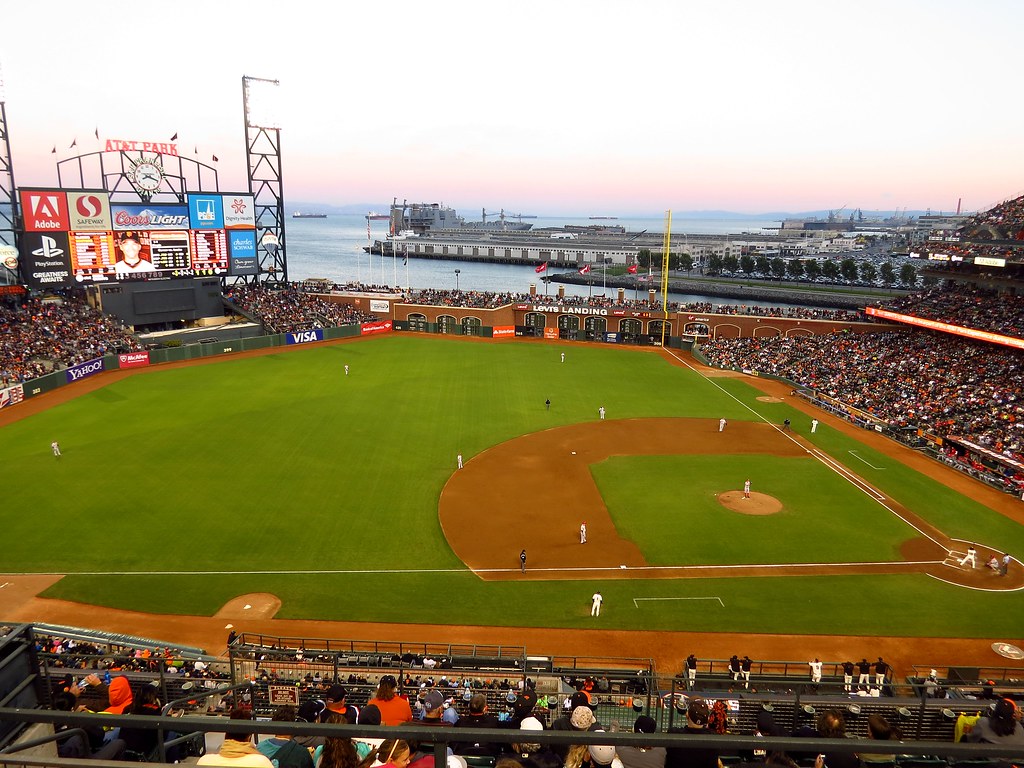 WT supported the renovation of Oracle/AT&T Park, San Francisco
Home of the San Francisco Giants, this LEED Platinum Certified park is one of the MLB's best stadiums.
In 2008 this park was selected as the 2008 Sports Facility of the Year by Sports Business Journal and Sports Business Daily.
Construction in the Sports Industry - Where Are We Headed?
WT explores the future of the construction sports industry for the North American market
The construction industry is poised for expansion. Despite the fluctuation of steel prices, the construction industry has an opportunity to grow its influence by further tapping into college level sports and the newly born social phenomenon of Esports. In this article, we investigate how the construction industry has been impacted by newly imposed steel tariffs. We then dive into the continual development of college sports culture and their emphasis on mixed use facilities and conclude by exploring the possibilities Esports and their accompanying infrastructure demands can have on economic growth.
By Nick Conte 
Sports have fostered a longstanding, rich heritage based in North American culture and tradition. Development and innovation have shaped the North American market into the world super power it is today. What happens when these two precedents collide?
The cost of building materials continues to increase worldwide. Some analysts estimate that costs may have risen by as much as 9% over the last year. Materials driving this rise in costs include steel, iron, steel mill products, and softwood lumber. Expect materials costs to continue rising into 2019, due to a decrease in supply and an increase in demand. (Initiafy, 2018)
Excluding capital investment, labor and imports, total input costs for overall construction increased 4.9 percent in the November 2017 to November 2018 period. No construction industry sector was excluded from input cost increases. Nonresidential construction costs rose 4.9 percent. Industrial structures climbed 4.2 percent. Residential construction costs increased 4.8 percent, and highway and street construction input costs grew the most at 6.2 percent. (Equipment FA, 2019)
Crowds of 100,000-plus have become commonplace in college football thanks to extraordinary renovations and multimillion-dollar projects. (NCAA, 2018)
NFL Hall of Fame Running Back Emmitt Smith, remarked:
For me, winning isn't something that happens suddenly on the field when the whistle blows and the crowds roar. Winning is something that builds physically and mentally every day that you train and every night that you dream.
According to the 2017 Global Esports Market Report, Esports revenue is expected to reach $696 million in 2017, a 41% rise over the 2016 figures. By 2020, that number will nearly double, to $1.3 billion, says the report's author, Esports market research firm Newzoo. (BDC, 2018)
The construction industry is strong and still growing in spite of the imposition of steel tariffs and other economic deterrents. As previously mentioned, the construction industry is volatile, and costs are subject to fluctuation. However, construction and sports have withstood the test of time. Collegiate sports organizations continue to spend as Basketball and Football grow, meriting renovations and new lavish amenities. Mixed- use facilities are paramount to ensure the continued survival of sports stadiums. It's estimated that over the last 20 years, more than $12 billion of sports construction and renovation development has been anchored to mixed use facilities. With the advancement of technology, and the rise of Esports, mixed use facilities strive to augment user experience. The construction industry will soon be pivoting towards accommodating Esports.
About WT:
WT Partnership is one of the fastest growing advisory firms in North America. WT was founded in Australia back in 1949, WT is known as the oldest start-up in the industry and has been a force in North America since 2015. Ranked in the Top Two Global P3/PPP Technical Advisory Firms by Inframation in 2017/18 and WT currently manages $6.5 billion dollars of active mega projects across North America.
SOURCES & REFERENCES:
Archinect. (2018). The Steel Tariff and Construction Cost: Putting It Into Context. [online] Available at: https://archinect.com/news/article/150058852/the-steel-tariff-and-construction-cost-putting-it-into-context [Accessed 24 Apr. 2019].
BDC "Building Design + Construction". (2019). Gamers paradise: The rise of eSports arenas. [online] Available at: https://www.bdcnetwork.com/gamers-paradise-rise-Esports-arenas [Accessed 29 Apr. 2019].
Bloomberg.com. (2018). Bloomberg – College Esports. [online] Available at: https://www.bloomberg.com/quicktake/collegEsports-ncaa [Accessed 29 Apr. 2019].
Chicagotribune.com. (2019). Colleges spend fortunes on lavish athletic facilities. [online] Available at: https://www.chicagotribune.com/sports/college/ct-athletic-facilities-expenses-20151222-story.html [Accessed 29 Apr. 2019].
Daily Telegraph. (2019). The Daily Telegraph. [online] Available at: https://www.dailytelegraph.com.au/sport/us-sports/nba/the-20-biggest-sport-stadiums-in-the-worl [Accessed 29 Apr. 2019].
ESPN (2016). 427 million people will be watching esports by 2019, reports Newzoo. [online] ESPN.com. Available at: http://www.espn.com/Esports/story/_/id/15508214/427-million-people-watching-Esports-2019-reports-newzoo [Accessed 27 Apr. 2019].
Initiafy. (2019). US Construction Industry Overview | 2018-2019 | Contractor Management | Initiafy. [online] Available at: https://www.initiafy.com/blog/us-construction-industry/ [Accessed 29 Apr. 2019].
NCAA. (2019). March Madness: The 2019 NCAA tournament scores across all platforms | NCAA.com. [online] Available at: https://www.ncaa.com/news/basketball-men/article/2019-04-09/march-madness-2019-ncaa-tournament-scores-across-all [Accessed 29 Apr. 2019].
NCAA. (2019). The 25 biggest college football stadiums in the country | NCAA.com. [online] Available at: https://www.ncaa.com/news/football/article/2018-07-30/25-biggest-college-football-stadiums-country [Accessed 29 Apr. 2019].
Patterson, T. and CNN (2019). Eye-popping college football stadium pricetags. [online] CNN. Available at: https://www.cnn.com/2018/09/28/us/expensive-college-football-stadiums/index.html [Accessed 29 Apr. 2019].