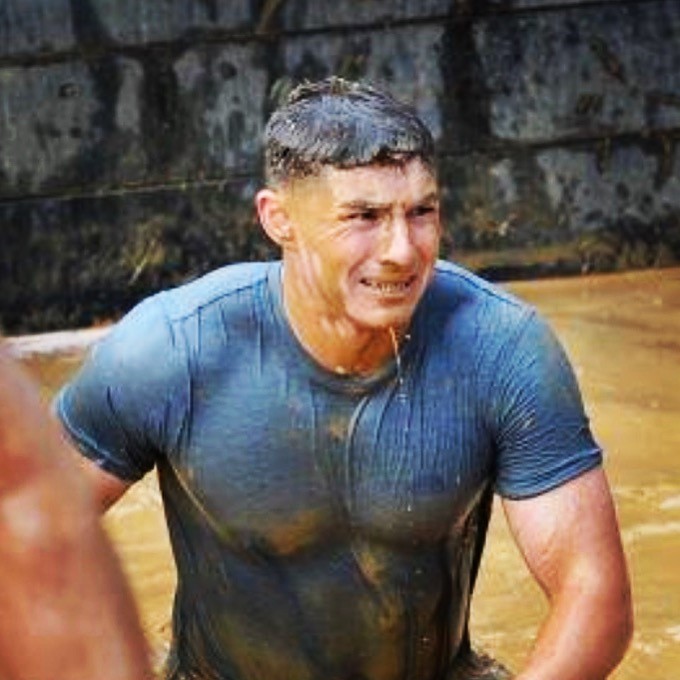 ---
Stephen Hadanich and Nick Conte recently completed the San Jose Super Spartan Race.
By Nick Conte
For those who are not familiar, Spartan Races are timed competitions over standardized distances that are held all around the country. Representing WT, Stephen and Nick completed an 8.4-mile track scattered with 25+ natural and man-made obstacles. Obstacles included; climbing over a 30+ foot "A" frame, carrying a 50lb bucket up and around a hill and the worst – submerging your entire body in a muddy pit of water and navigating yourself under a wall riddled with barbed wire.
Running for hours, battling nature's elements, tackling obstacles and dunking your head in murky water doesn't immediately appear to be correlated to sitting at a desk working in a well-maintained air-conditioned office. But to us, they are.
Spartan Races encourage perseverance, problem solving and team work – all of which can be transferred to the workplace.
Mental fortitude
Yes, the Spartan Race is HARD. It is a physically demanding and challenging race, but the people who were defeated by the race were not those who were injured or those living with physical disabilities. Quite the opposite, those athletes were the most inspiring. Even if an athlete couldn't overcome the obstacle it's more important to them, and to their peers, that they addressed the challenge with an open-mind, an intense level of determination and were willing to accept help from others. It was those athletes who were the most inspirational.
The same challenge presents itself on a regular basis in a competitive office environment. Challenges provide opportunity. Embracing a challenging task and tackling it with tenacity even when the task is daunting is a lesson that we all take back to the office.
Perspective is important
It can be intimidating when presented with an eight-mile cross country run in the rain with 25+ obstacles. You may doubt your ability to finish the race – when we arrived doubt crept in our minds as we witnessed the miserable facial expressions of those in earlier heats. It was important for us to embrace it and translate into productivity. We segmented the race mile by mile and obstacle by obstacle tackling challenges independently. By analyzing the problem from a new angle, we were able to replace the doubt with a childish excitement.
For any long, grueling and sometimes even tedious problem, it's important to approach it from different angles, have tangible goals and solider on. Get over this hurdle. Climb the rope. Get up that hill. The same goes for an ever-growing list of tasks at work. It can be overwhelming but evaluating a problem from a new angle and breaking it up into palatable tasks alleviates some of that pressure.
Teamwork makes the dream-work
It can be easy to feel abandoned when you're trying to catch your breath on the side of a mountain in the pouring rain, but help is never far away. We completed the race in a team of five. We never let a teammate address an obstacle without being there for encouragement. Teamwork makes the dream-work. Even when you might think you're alone on the race course or at your desk, you're never without help. There's always someone you can turn to, even if they don't sit in the same office it doesn't mean they can't share advice. In the spartan race it's relatively easy to ask for help as there are hundreds of other equally nervous and anxious racers surrounding you who are more than willing to cheer you on, give you a boost and share a few friendly tips. In an office it can be harder to ask for help, but we would rather get it right by asking for help than stumbling alone and getting it wrong.
About the Authors
Nick Conte, Project Advisor delivering contract management services.  Stephen Hadanich, Senior Project Advisor delivering project and contract management services.
About WT:
WT Partnership is one of the fastest growing advisory firms in North America. WT was founded in Australia back in 1949, WT is known as the oldest start-up in the industry and has been a force in North America since 2015. Ranked in the Top Two Global P3/PPP Technical Advisory Firms by Inframation in 2017/18 and WT currently manages $6.5 billion dollars of active mega projects across North America.