WT REVIEWS HOW PUBLIC PRIVATE PARTNERSHIPS ARE UNIQUELY POISED TO DRIVE STATE-OF-THE-ART ASSETS THAT DO NOT FORGO SUSTAINABILITY BUT RATHER EMBED IT.
In this article, WT explores why projects delivered as a P3 enable access to far more robust sustainability outcomes in construction, operations and maintenance. 
Here at UC Merced, we have always strived to be ahead of the curve when it came to sustainability. The P3 model allowed us to require all of Project 2020 buildings to achieve a minimum LEED Gold. Now, we are aiming for LEED Platinum for all our facilities.
Mike McLeod, Vice Chancellor & Chief Operating Officer at the University of California, Merced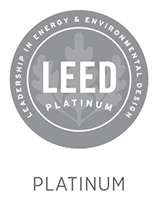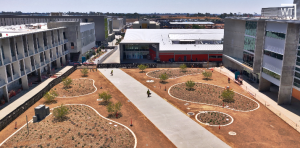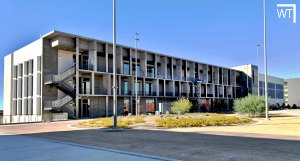 WT Partnership are committed to steering the industry in the right direction, through telecommuting, mobile offices, giving back, and electing to work on projects which communicate sustainability, such as the UC Merced 2020 Project, UCSC Family Shared Housing Project, the Patriotismo 325, the Australian Embassy in Jakarta, Agribio Biosciences Project and many more projects. WT Partnership also placed as the Runner Up for the recently awarded Sustainable Transport Award, at the Better Business Awards. To find out more about WT Partnership's sustainability efforts, click here.
About WT:
WT Partnership is one of the fastest growing advisory firms in North America. Founded in Australia back in 1949, WT is known as the oldest start-up in the industry and has been a force in North America since 2010. A trusted advisor to Owners, Developers, Government and Private sector clients, WT currently manages $6.5 billion dollars of active mega projects across North America.
Media Contact:
Jake Witt, Brand Manager
jake.witt@wtpartnership.co
+1 424.218.5333